Take a Flavour Trip Around the World with Pepper & Me 🌍 JAPAN!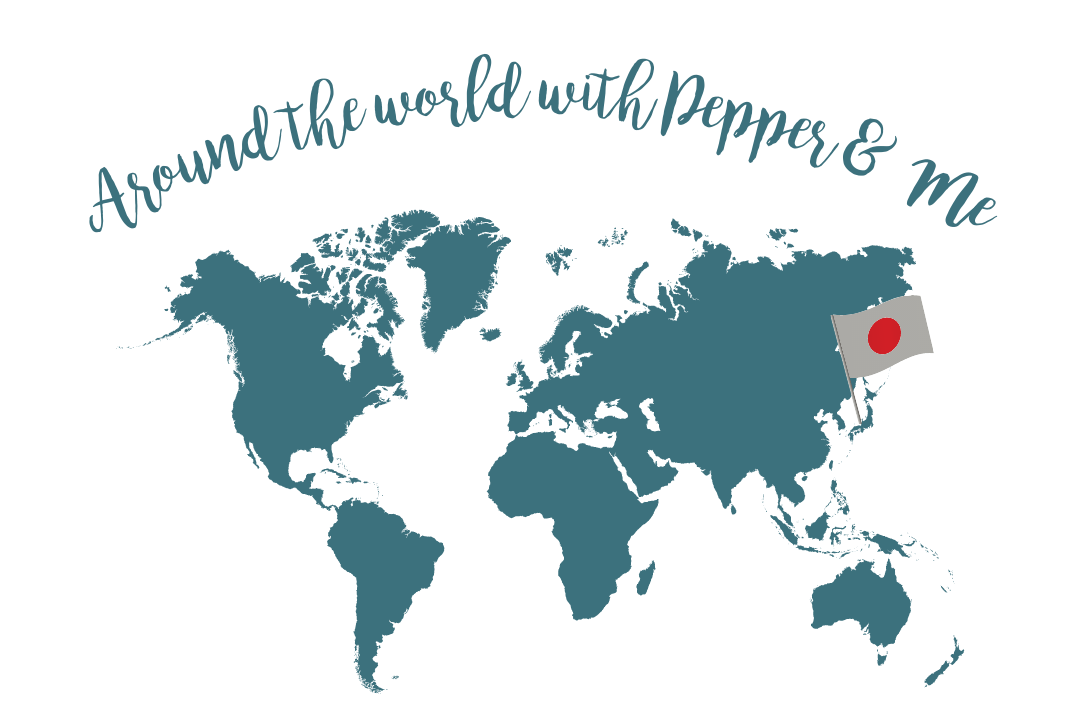 The borders may be closed but you can travel the world in your kitchen with Pepper & Me.
We will be adding a series of 'Around the world with Pepper &  Me' blog posts featuring our Pepper & Me Club recipes from selected countries so you can take a trip with us.
First up is a collection of recipes from Japan with a Pepper & Me hit!
Don't forget to tag us cooking the recipes on Instagram!
Light and crispy Vegetable Tempura recipe using Wok Out Sauce made easy at home!  There's even notes to make Kakiage (mixed vegetable tempura fritters) in the recipe.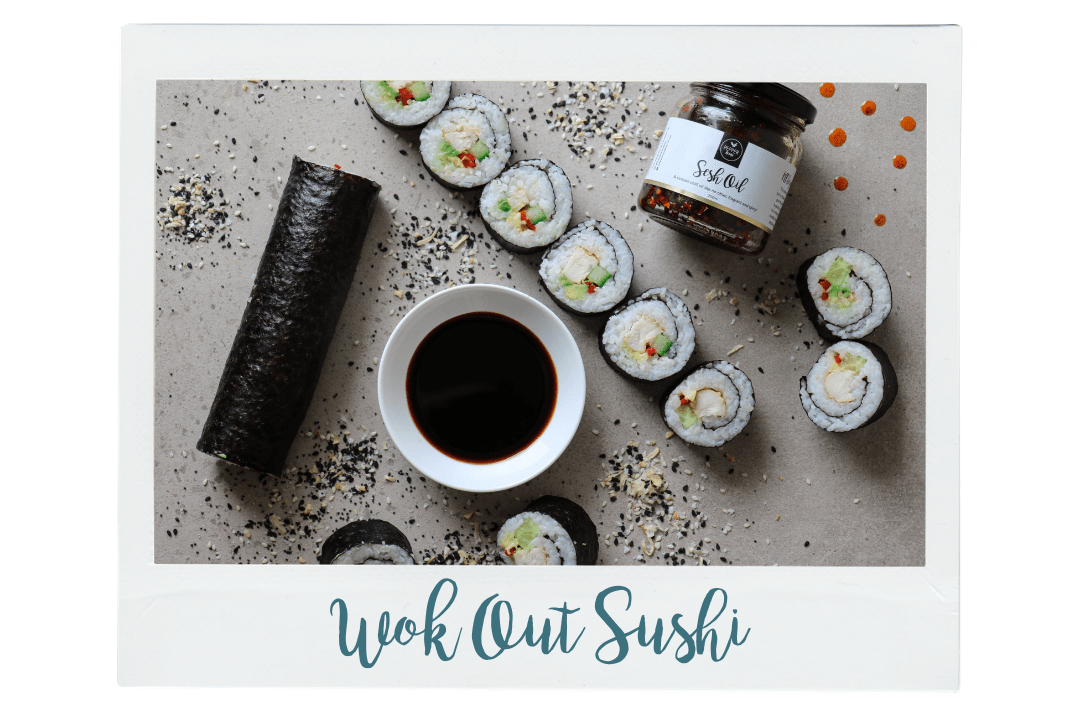 Wok Out Sushi makes such a great lunch or dinner & is actually very easy to make yourself.  We love making them as a family, so everyone can pop their own fillings in.  Flavoured with Pepper & Me rock out with your Wok out sauce and seasoned with Pepper & Me Sesh Oil for a spicy hit!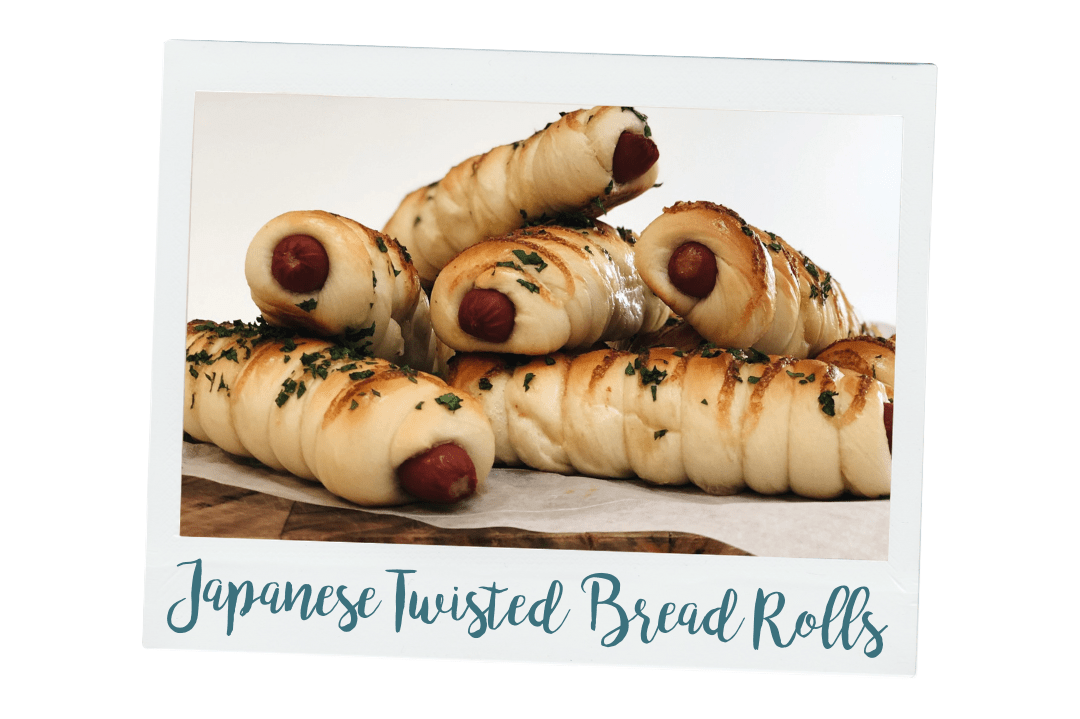 These Japanese twisted bread rolls are the ultimate Japanese bakery treat: A delicious bread roll baked around a bier stick and sprinkled with Pepper & Me Man Grind. YUM!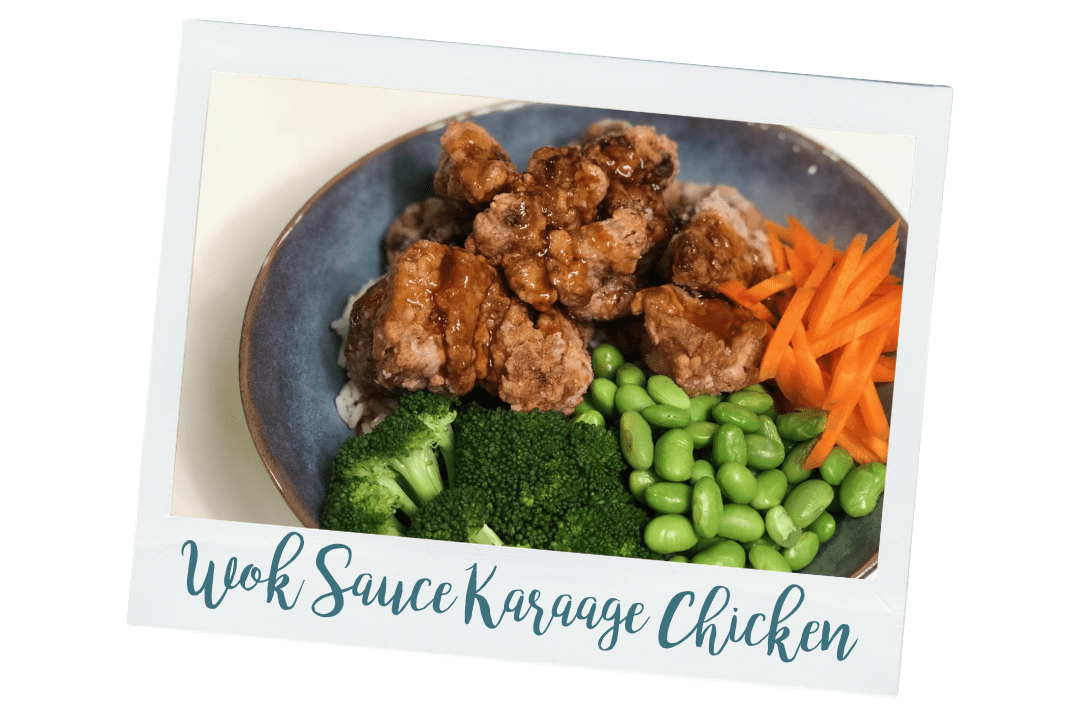 Karaage Chicken is everyone's go-to order at a Japanese restaurant, easily made at home with Wok Sauce and a few tips and tricks.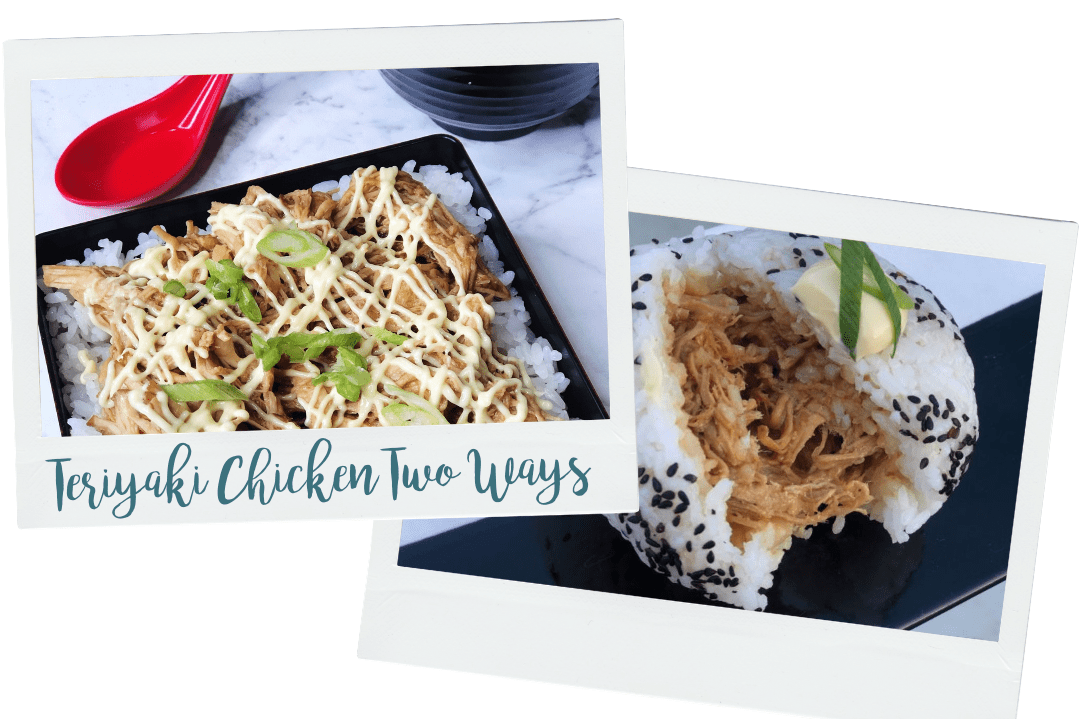 This Teriyaki Chicken recipe gives you two easy dishes flavoured with the versatile Pepper & Me Wok Sauce, takeaway style chicken on rice and rice balls!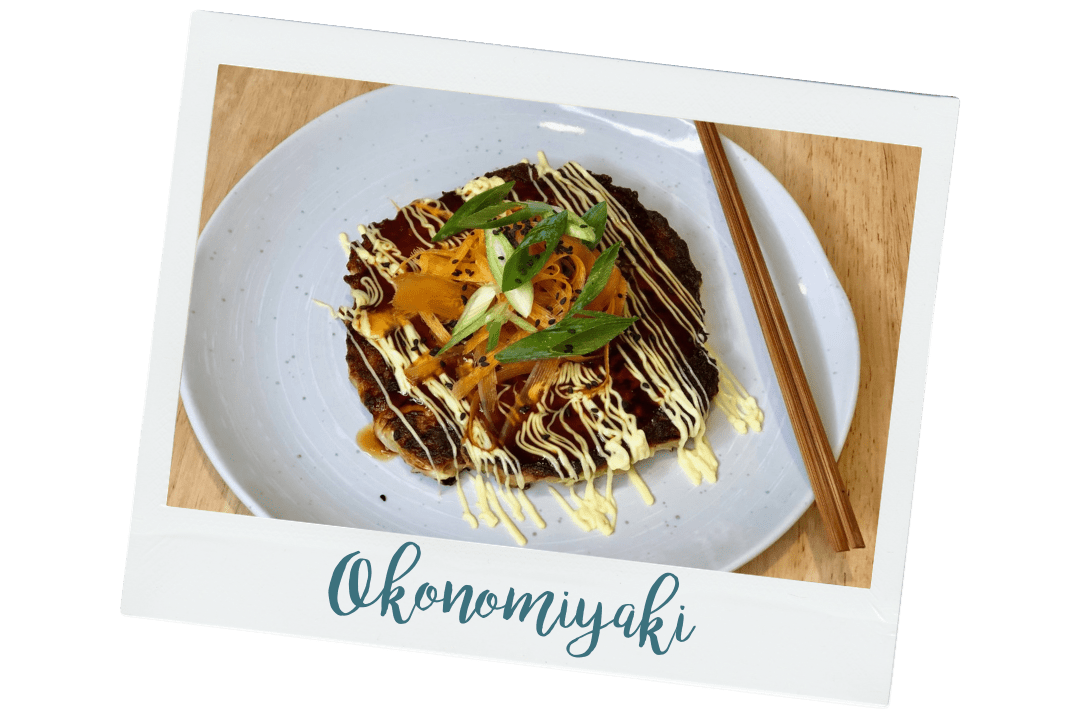 Japanese Pancakes (Okonomiyaki) recipe with homemade Bulldog Sauce including Wok Sauce and Get Lit Sauce – vegetarian variations included in the recipe.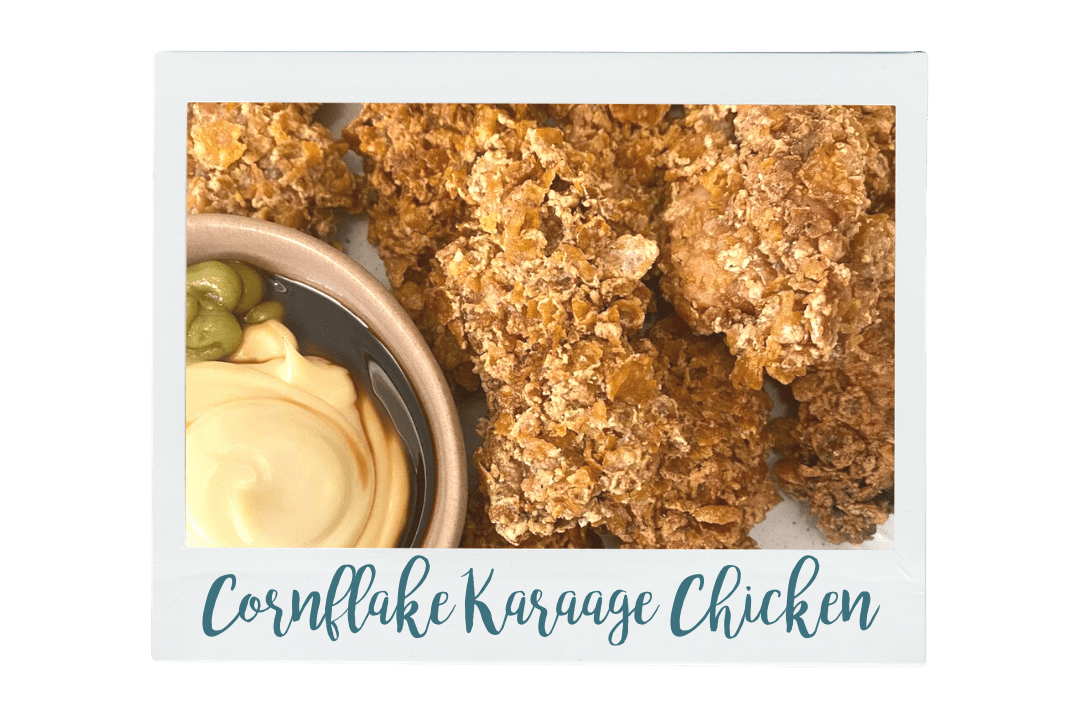 Level up for your fried chicken game with this crunchy cornflake Japanese-style Karaage chicken recipe!
Download the Pepper & Me Club Cornflake Karaage Chicken recipe here.
A restaurant-style Chicken Katsudon recipe, a recipe to impress, featuring Wok Sauce with sweet onions and egg.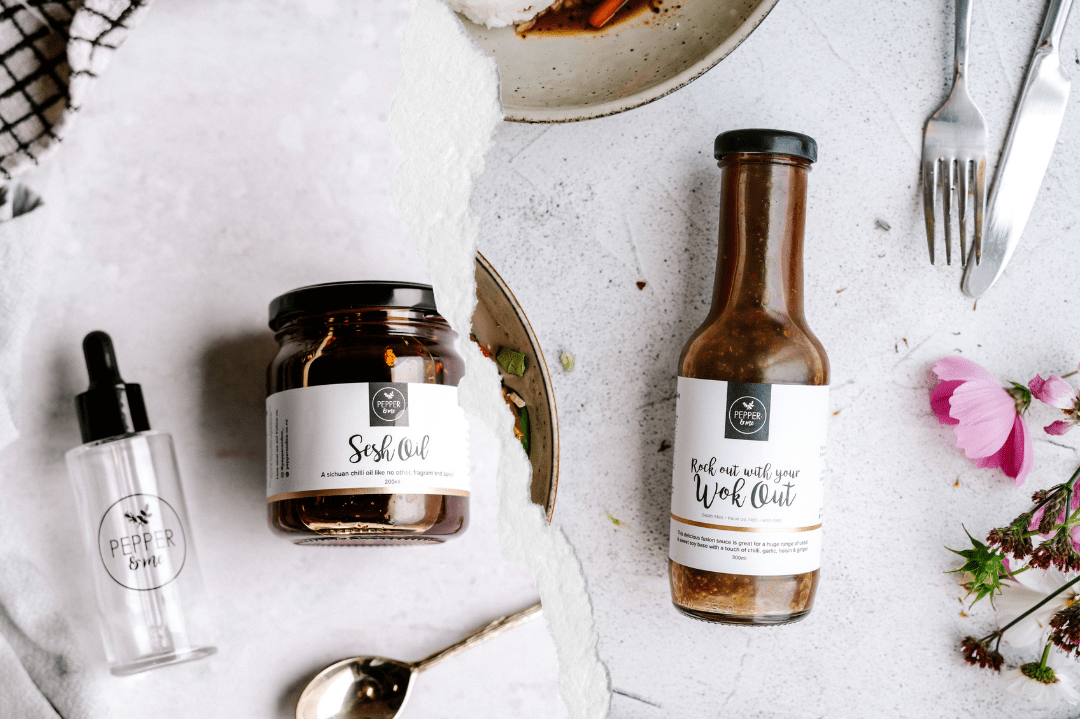 Our Pepper & Me Sichuan chilli oil is simmered with cinnamon, star anise, cardamon, spring onions, ginger, garlic, cumin, fennel and sizzling Sichuan, then deeply infused with chilli. It's spicy but so so fragrant, delightful and the perfect condiment to spice up any of these Japanese inspired Pepper & Me Club dishes.
Pepper & Me Rock out with your wok out sauce is our finest Asian fusion blend – a soy base with punchy ginger, garlic and a touch of chilli.
Perfect for a huge variety of foods, we love wok sauce in Japanese inspired recipes and with stir-fries, as a marinade for chicken pork or beef, tossed through our wok veggies or mixed with a little peanut butter to make a great satay sauce.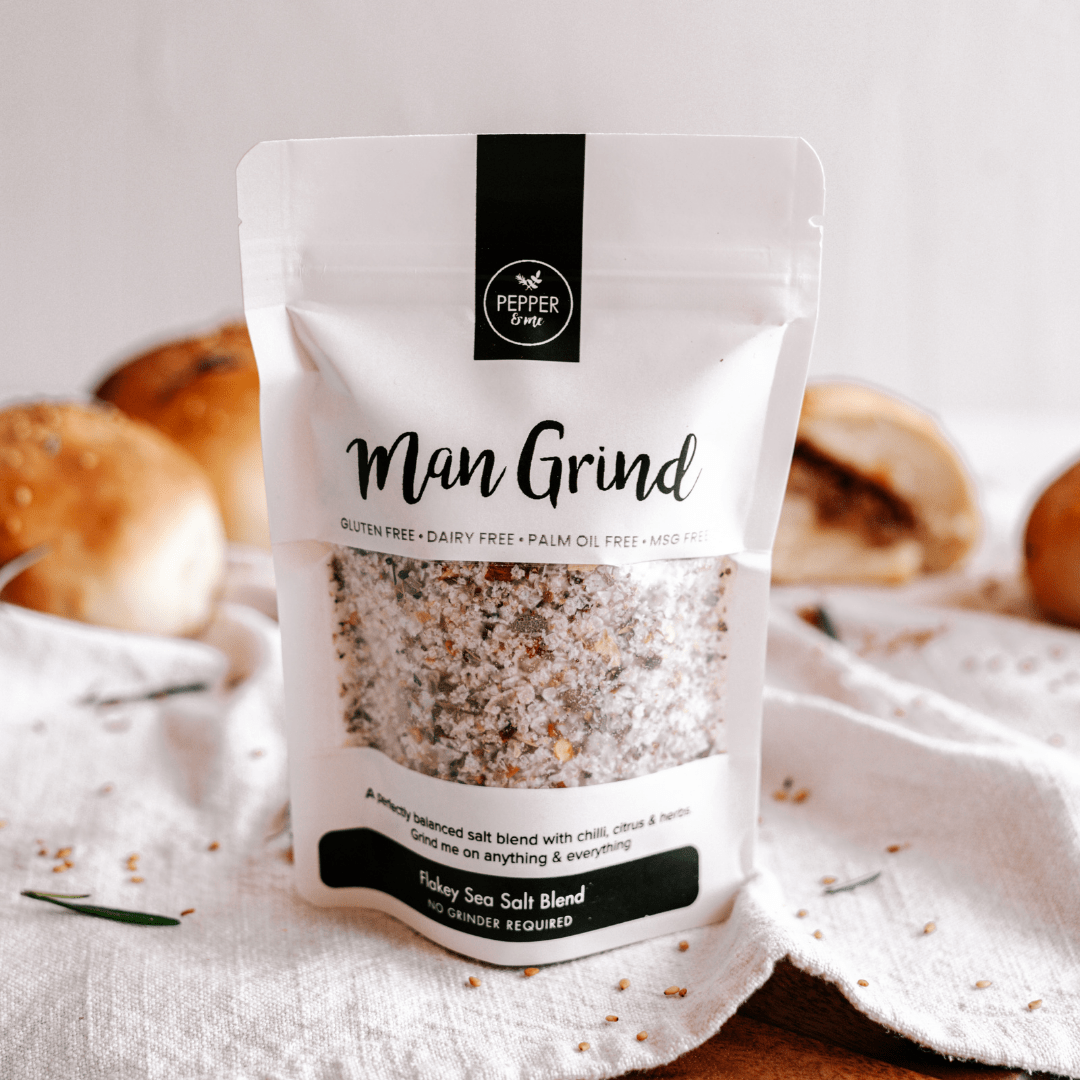 Pepper & Me level up man grinds sneaky little blend of stunning Himalayan sea salt flakes, with all our man grind classic flavours – Garlic, lemon, herbs, bay leaves and chilli flakes with a hint of pepper. All lovingly crushed to the perfect finger sprinkle consistency.
S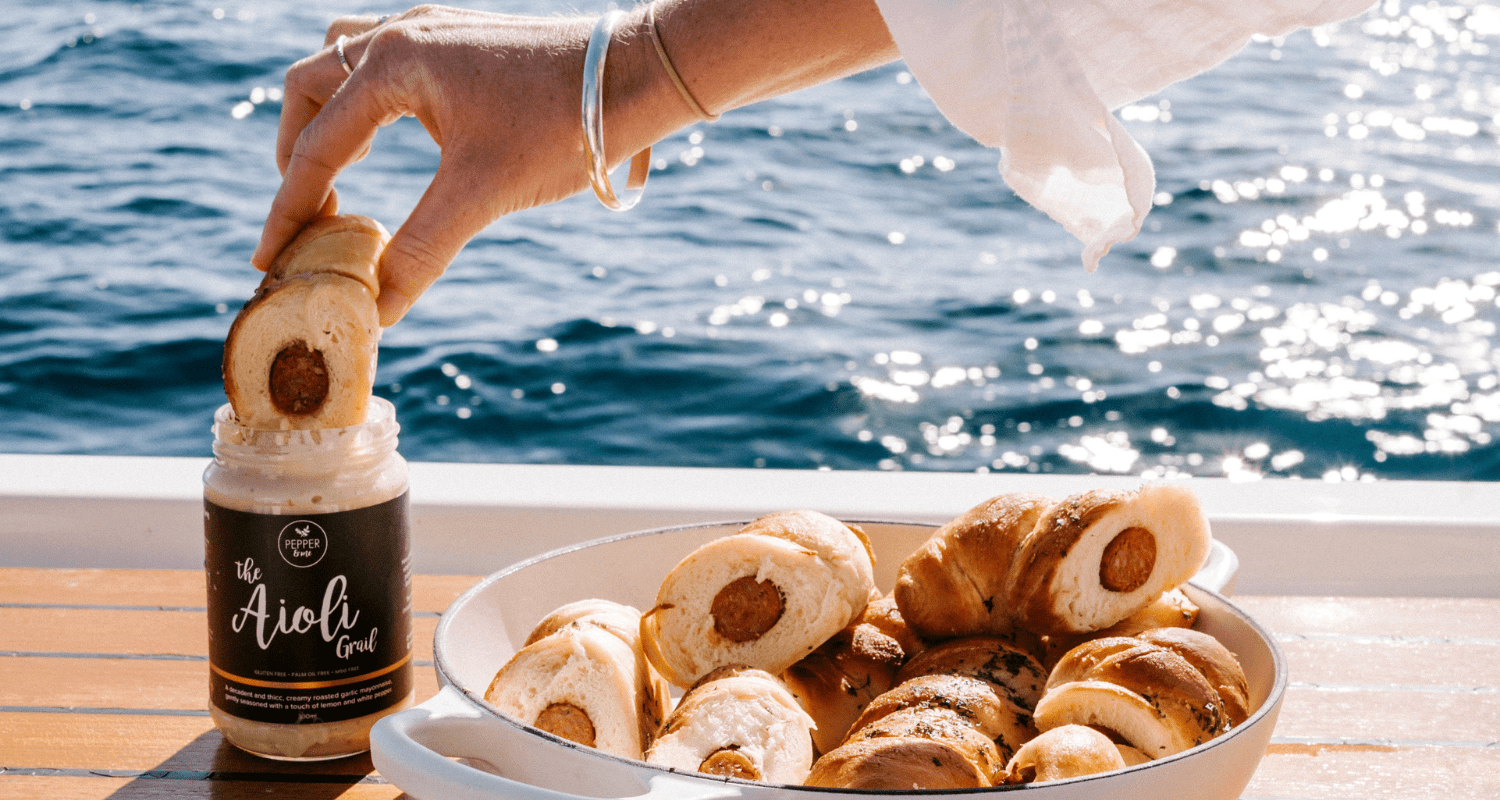 Stay tuned to see our next country featured with more Pepper & Me club recipes!